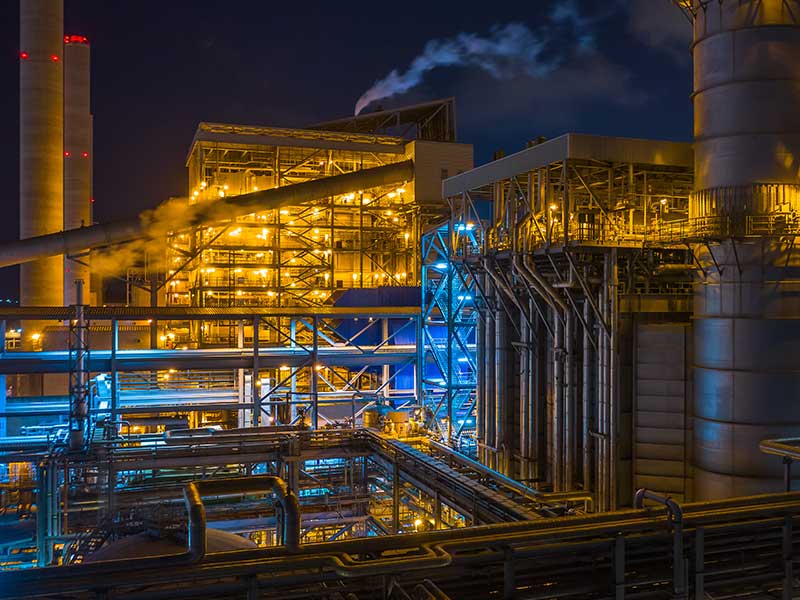 Energy Services Contractor
E-MC Electrical is the right choice for companies in Kennedale, TX and the surrounding area, who are looking for an I&E contractor. We provide electrical installation, service, and maintenance for compressor stations and other energy plant facilities. E-MC Electrical's energy services provide power, high- and low-voltage controls, heat trace, instrumentation tubing, lighting control, and PLC installation.
Our experience working across the state and nation in most of the shale production areas gives us the ability to serve your needs and gives you peace of mind knowing that you have chosen an organization that can make your project run smoothly to completion. Here is more information on our energy services:
What Is an I&E Contractor?
I&E stands for instrumentation and electrical. Our I&E contractor services provide design, building, installation, commissioning, and maintenance services for instrumentation and electrical systems for hazardous areas in industrial plants.
Electrical instrumentation is a special field of electrical engineering that requires experienced technicians to measure temperatures, voltage, pressure, and volume for electrical activity in industrial plants and facilities. This is done by setting up and installing measurement equipment and sensors that provide a real-time look at what is happening in your plant.
E-MC Electrical provides top-of-the-line instrumentation installation services to aid in the continued safety and productivity of your industrial plant. All our technicians are trained and certified to ensure that all processes are followed to the highest degree of safety and skill to ensure that your plant can run at its most efficient. We don't cut corners and we ensure that all our technicians undergo ongoing training so we always follow the safest practices in the trade.
Our Commitment to the Project's Fill Life-Cycle
At E-MC Electrical, our I&E technicians are committed to ensuring the continued success and health of your plant or facilities systems. We offer customized energy services to better serve our clients in Kennedale, Texas area. No matter what challenges your facility or plant faces, you can rest assured that you are in good hands with the E-MC Electrical team. Contact us today for more information or to schedule an appointment.