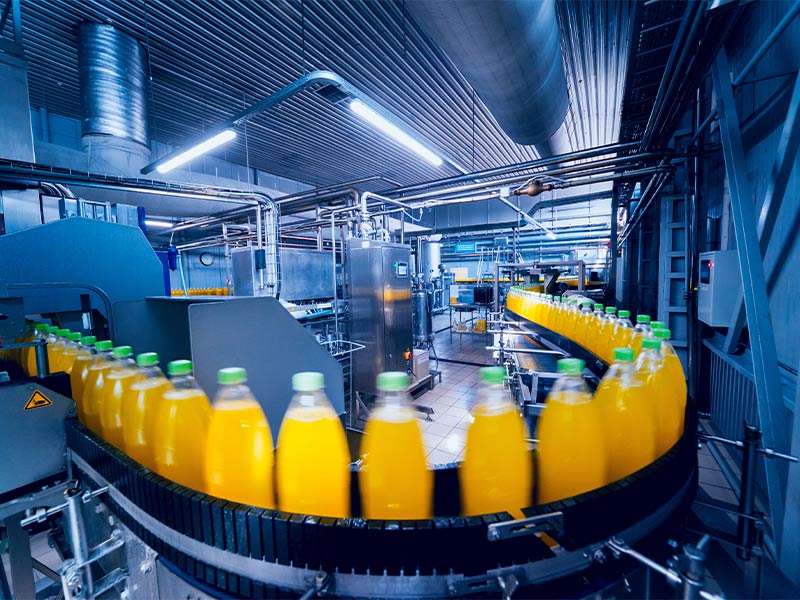 Food and Beverage Industry Electrical Contractor
Whether your business is making yogurt, canning the best thirst-quenching beverages, or bagging chips and snacks, E-MC Electrical can help you keep your production line running smoothly. Our electricians specialize in industrial electrical applications, ensuring that no matter what problem your industrial electrical system faces, we can handle it. We also provide traditional commercial electrical services, and special systems installation services. We help keep your manufacturing plant running smoothly.
Electrical Consulting & Contracting Services for the Food & Beverage Industry
E-MC Electric understands the complexity of your food and beverage processing plant's systems. We have years of experience working alongside various food and beverage industries, ensuring that their systems are designed, installed, and set up for success. Whether your business relies on a regulated environment or you need aid with designing proper controls for extruded and dry product lines, our master electricians have you covered.
Our electricians keep up with ongoing training to ensure that we are up to date with the latest advancements in our field. This knowledge provides the foundation for our incredible customer service, allowing us to empower your team by delivering innovative solutions for your food and beverage processing facility.
Industrial Electrical Contracting for the Food & Beverage Industry
Industrial electricity is extremely complex, and inexperienced hands working on your system can end in disaster. Our electricians have trained for years to ensure that we can meet all safety regulations and have the technical expertise to ensure that all of your systems are designed and set up properly. This allows your processing facility to avoid major downtimes and increases safety for your workers.
When you partner with our team, we visit your facility to learn your exact needs. This allows us to draw up a plan on how to best match your industrial electrical needs and gives you the services that your business can benefit from. Once we have run the plans by you, we will begin work on installing your system and ensure that your manufacturing process runs smoothly. We also provide training on basic maintenance steps to ensure that your workers know how to best care for the new or renovated infrastructure.
When it is time to have your system maintained, we offer fast inspection and repair services to reduce the amount of downtime and to keep your entire plant running smoothly.
What Services Does E-MC Electrical Provide for the Food and Beverage Industry?
Our experienced technicians offer the following services:
Industrial Generator Installation
Product line alteration
Plant lighting
Preventative Maintenance
Plant Relocation for the Food & Beverage Industry
Are you looking to move your facility to a new location? No worries, the electricians at E-MC Electrician can help. Our plant and facility relocation electrical services are designed to ensure that your plant is set up and ready to roll as quickly as possible. We begin each relocation service by assessing the needs of your plant and the new location to which you are moving. We then ensure that all of the electrical systems are set up properly so you can have a successful start in your new building.
Our experienced team knows how to remove and reinstall all electrical systems and provides clear documentation throughout the entire process so you know what is going on with your equipment. We then test and verify that all equipment is installed and working properly, and if there are any hiccups, we address the issue right then and there. We handle everything from installing the new machinery and generators to installing lighting in your new facility.
Experience Matters For Your Food and Beverage Processing Facility
Since our founding in 1977, E-MC Electric has become the trusted name for industrial electricians in Kennedale, Texas, and the surrounding areas. We provide thorough industrial electrical services, such as helping install new electrical systems and machinery for your new food and beverage processing plant. With years of experience behind our belt, you know you are getting the best in the industry. Contact our team today for more information on our food and beverage processing facility electrical services or to schedule an appointment with one of our electricians.